TRADEMARK REGISTRATION
S&I INTERNATIONAL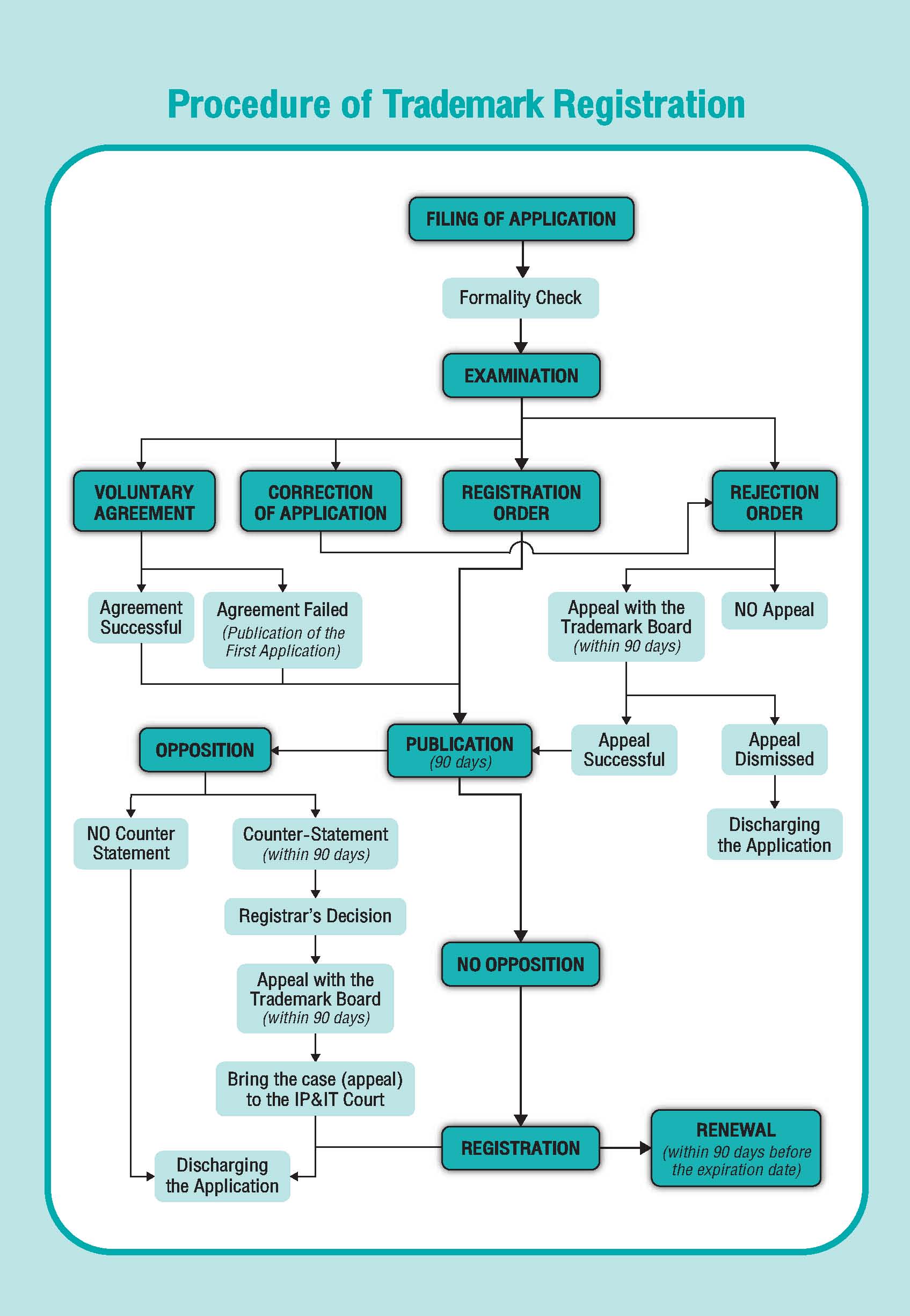 TRADEMARK REGISTRATION
For registration of trademark, the applicant shall enclose the following documents:
■ A request for trademark registration: Kor. 01 form
■ Two forms of Kor.16
■ 20 specimens of trademark.
■ Power of Attorney
In case the foreign applicant appoints an agent in Thailand, a power of attorney shall be attached to the trademark application. It must be signed by the authorized person and further notarized by the notary public.
■ Translation
All documents, such as power of attorney, and marks not in the Thai language must be translated into Thai.
■ In case of individual applicant, a copy of the personal identity card or other identity cards issued by the government, the alien identity card or passport of the applicant.
■ In case of juristic applicant, a certification of juristic status:
A document is required for a juristic person.
A certification of juristic status certified by the authorized person within 6 months from the issuance of such certificate except for a juristic person established under the laws of a foreign country.

Remarks
An applicant is recommended to check whether the mark is identical with or similar to another's registered trademark.