ABOUT US
K LINE LOGISTICS (THAILAND) LTD.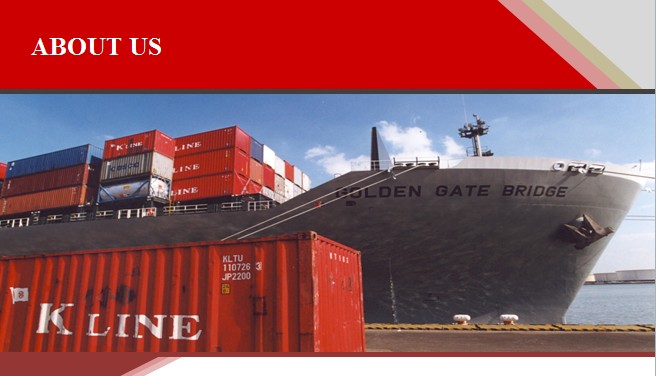 KLAS THAI ("K" Line Air Services (Thailand) Ltd.) has been changed company to be KLL THAI ("K" Line Logistics (Thailand) Ltd.) on 1 August 2006.Due to KLAS Japan, head office ("K" Line Air Service) has taken a fresh step forward as a new company. KLAS has merged with "K" Line group company in japan called "K" Logistics Crop. On 1 July and take this opportunity KLAS has officially changed its name to be "K" Line Logistics, Ltd.
"K" Line Logistics (Thailand) Ltd. is a famous forwarder company in Thailand. We have been more experience and knowledge in logistics industry more than 10 years. In addition, we are in the part of KLL group which the head office in Japan, meanwhile we have been expand our service to worldwide. In our nature of working, we still update and training for development our skill in logistics to consistent with international for moderately our operations.
Over the year the company successfully acquired a highly satisfied number of customers. To consolidate and cultivate confidence in KLL (Thai), competence is therefore the primary ambition of the company.
MAIN BUSINESS:
<![if !supportLists]> 1. <![endif]> I.A.T.A approved air cargo sale agency
<![if !supportLists]> 2. <![endif]> I.A.T.A approved passenger agency
<![if !supportLists]> 3. <![endif]> International air & sea consolidators
<![if !supportLists]> 4. <![endif]> Air & sea customs clearance service
<![if !supportLists]> 5. <![endif]> Inland transportation
<![if !supportLists]> 6. <![endif]> Overseas removal service
<![if !supportLists]> 7. <![endif]> Packing, storage, pick-up & delivery
<![if !supportLists]> 8. <![endif]> International & domestic courier service
<![if !supportLists]> 9. <![endif]> Railway transportation service
<![if !supportLists]> 10. <![endif]> Inter-modal transportion service
<![if !supportLists]> 11. <![endif]> Ticketing, booking & travel planning
<![if !supportLists]> 12. <![endif]> Visa, passport, hotel booking & others
<![if !supportLists]> 13. <![endif]> Other business incidental to the above