HOME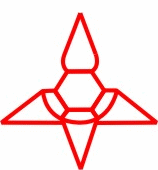 ADVANCE MEKKI CHEMICAL CO.,LTD.
120/10 Moo 12 Soi Kingkaew 21/2, Kingkaew Rd., Rachatewa,Bangplee, Samutprakarn 10540

Tel.0-2750-2398
Fax:0-2750-0630
E-mail: AMC@advance-mekki.com
Established in 1996, we are importer, stocking, warehousing and distribution to local Thai customers including up-country, Sales and Technical support for plating and surface treatment and all related processes and chemicals, and related equipment. Technical back-up and after sales services for chemicals and meterials imported by BOI companies directly from oversea.
Facilities in Thailand:

Atomic Absorption Machine, UV Spectrometer, Stalagmometer, Centrifugal Machine, Salf Spray Machine, Other Basic and General Laboratory equipments, 7 Delivery trucks

Board of Directors:

Rachanee Duangtisud

Ramyong Soikham

Kittipong Phabumrung


Product Logo Brand ( We imported product from Mihara Sangyo CO.,LTD.)

| | |
| --- | --- |
| Product By Mihara | |
Brightener for Zine Plating
Excellent stable plating film with bright, leveling, uniformity and corrosion resistance.
Cr (III) Conversion Coating
Cr (VI) free conversion coating.
High corrosion resistance and excellent conversion film with stable color.
Chromate for Zinc Plating
Existing Hexavalent chromium treatment agent.
Self-repairing film and high corrosion resistance.
Coating Agent
Good adhesion to conversion film.
Improve corrosion resistance and appearance.
Zinc/High Nickel Alloy Plating chemical
Stable hign Nickle co-deposition film.
High corrosion resistance.
Pre-treatment Chemical
Pre-treatment is important process at surface treatment.
Resonably low cost and long-life, high performance pretreatment chemical is available.
Equipment-Machine
A full line of products used at plating factory.
Cr Free Conversion Coating
Complete chromium-free type
Next-generation conversion treatment coating.
Zinc/Iron Alloy Plating Chemical
Excellent stable plating film with bright, leveling, uniformity and corrosion resistance.
Alloy ratio is stable.
Tin Zinc Alloy Plating chemical
Alloy Plating film has excellent fabricating and soldering.
Soft brightness is available.
Imported Products
Raw materials for plating, effluent treatment chemicals, many more.
Related Products
Other related products.